Gyeon
Here at Detayling, we're on a mission to provide the very best Tayside car protection, and to achieve this we only use the finest products on the market. We've worked exceptionally hard to acquire, hone and develop the skills needed to obtain stunning results on cars, boats, appliances, clothing, electronic equipment and more, so why would we compromise on the likes of protective film and ceramic coatings?
We're exceptionally proud to be using top of the range products from Gyeon, a South Korean manufacturer that's rightly regarded as the best of the best. Gyeon insist on formulating and mixing all their products at their specialist facility in Seoul, and they are adamant that all their certified detailers are able to offer customers the same high standards and attention to detail.
Gyeon have a reputation within the industry as innovators, and it's easy to see why. Over the years, they have developed and introduced a wide range of market-leading products designed to make applications stand out from the crowd. In recent times, a major global expansion has enabled them to offer products to more than 90 countries spread across six continents.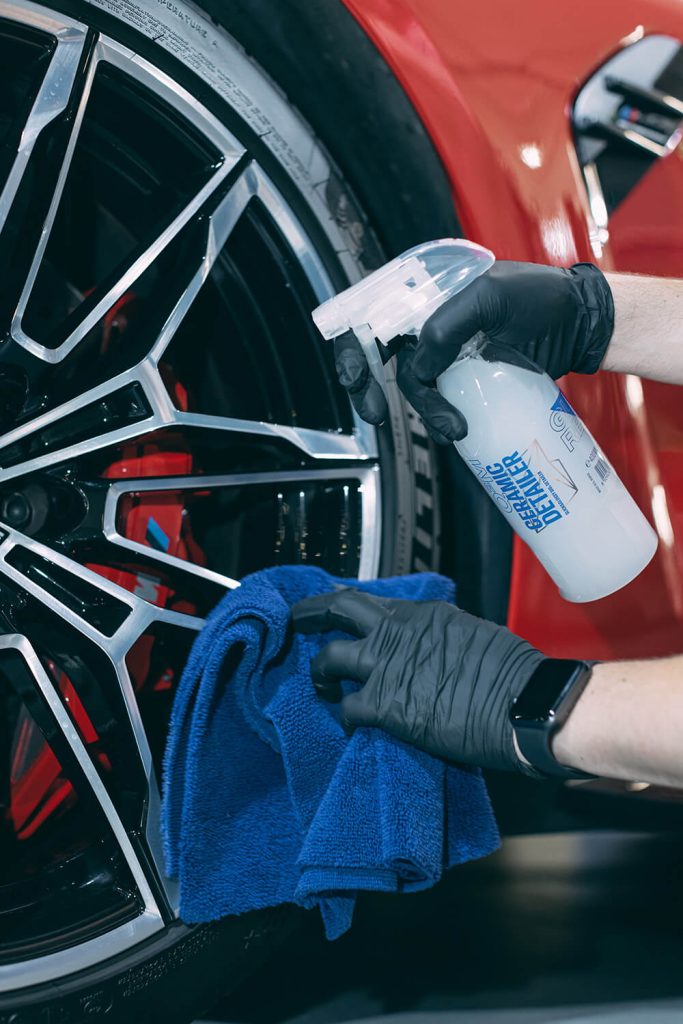 A byword for excellence
To those who know the industry well, Gyeon ceramic coating is synonymous with quality. Their approach is based on a strong desire for excellence allied to a passion for perfection, and this is reflected in the applications we at Detayling can provide. With their products and our talent, you just know you're in the hands of genuine experts.
If you've been searching for the best premium ceramic coating Edinburgh and Dundee have to offer, look no further. If you've been to Detayling before, you'll already know that our standards are the highest of all, but if you're new to us you're about to see why we're known for providing car paint protection with the ultimate wow-factor.
Whether you have a beautiful boat, a spectacular sportscar, a wonderful watch or you've got a pair of designer jeans that you couldn't bear to see damaged, you need to be speaking to the Detayling team right now. While a significant proportion of our work is centred on cars and the like, our Tayside PPF services can bring you the perfect combination of protection, durability and style.
To find out more about Gyeon ceramic coatings and associated products, as well as our high end services, all you have to do is get in touch today. From a delicate gold watch to a light aircraft and all points in between, protection and beauty are just a conversation away. Use our Contact page, call 01382 200210 or drop us a line at info@detayling.com today. We look forward speaking with you, and to showing you why Detayling and Gyeon can work wonders for you.